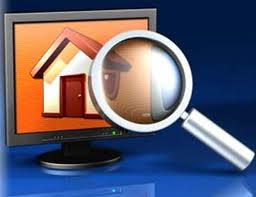 Home owners normally think about selling real estate for-sale-by-owner with the sole intention of saving money on real estate commission. Experience has shown that it can actually cost them more in the end,… for sale by owner pricing mishaps for Pennsylvania sellers. Below are a few considerations for sellers before deciding do it alone.
Deciding on Price
The real estate market is constantly fluctuating. Pricing can affect listing time, what amount it ultimately sells for, and whether it gets sold at all. Real estate agents have the resources and experience to assist homeowners with listing value based on their specific property, location, and desired timeline, and to adapt it as necessary for fluctuating market conditions.
Finding Comps
It all begins with picking comparable listings. Homeowners typically make a few mistakes when it comes to this.
1. Looking back to the price of properties in the area from years ago.
2. Referring to the value of their own home from a old market analysis.
3. Utilizing different styles or types of homes (i.e. comparing a split-entry to a full-sized colonial).
4. Comparing competing homes currently listed that are overpriced or not selling.
Referencing incorrect properties for pricing will lead to incorrect pricing and typically overpricing.
Making Price Adjustments
Another facet of pricing is applying adjustments for differences between comparable properties. It is difficult to come acorss two identical listings, so changes are commonly applied for interior space, amount of land, and features such as parking spaces, bedrooms, fireplaces, condition, and updates. Homeowners naturally refer to the amount spent on renovations. Unfortunately, the market value of different upgrades rarely match the cost for them. In fact, certain features will not add any value. Real estate brokers are educated on what appraisers may use for adjustments and will calculate those accordingly when preparing a market analysis on a property.
For Sale By Owner Pricing Mishaps For Pennsylvania Sellers
Overpriced properties may cost homeowners valuable energy and money. Properties may remain on the market with no activity or with activity from home buyers that are only curious as to why the price is so high. additionally, buyers have a negative perception of properties that are listed for a long time and are likely to offer less even if the price is reduced later. In a down market, a property can naturally drop in value by the time it actually sells. All of this leads a for sale by owner home to go for much less than it may have with the experienced advice of a real estate professional. That expense could be higher than what a homeowner thought he or she was saving by doing it alone. This For Sale By Owner Pricing Mishaps For Pennsylvania Sellers information was prepared by Diana Escobar-Wachter at Access Abstract Corporation.